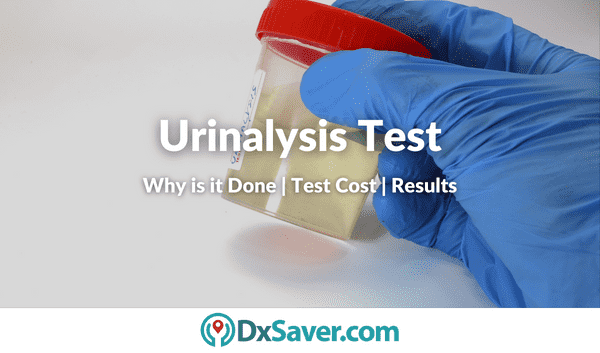 Our kidney functions most important cleansing work to keep you healthy. Both kidneys together filter 200 liters of fluid every 24 hours, pumping out the unwanted waste from your body. Any health issue to your kidney can reflect in your urine, signaling immediate attention. The urinalysis test is a commonly prescribed test to check kidney health, and diabetes levels, or to detect any urinary tract infection. Nearly 10 million Americans have reported UTI infections each year according to the National Kidney Foundation.
What is a Urinalysis test?

Urinalysis vs Urine culture test

Why is Urinalysis done?

Urinalysis for kidney infection

Urinalysis for diabetes

Urinalysis for pregnancy

Urinalysis for protein trace

Can Urinalysis detect STDs?

Urinalysis testing procedure

Urinalysis results and normal range

Providers location
For our readers who are interested in knowing the Urinalysis test cost beforehand, we begin with that section.
Urinalysis Test Cost in the U.S.
Urinalysis test costs $29 in the US. Prior appointment isn't required. You can order tests online by comparing the price or visiting the nearest lab during lab business hours. You will get the results in your email in 2 to 3 business days after completing the procedure. Apart from this, doctor consultation is available for any kind of further treatment or medical advice.
The table below shows the Urinalysis test provider and its price. You can know more and book the test by clicking on the "Book Now" button.
Name of our Partner Labs

Book Online at Offer Price

Reports – 1 to 3 days

The entire U.S.

Required to visit the lab

$29
Urinalysis Testing with insurance in the US
Many insurance companies in the U.S. cover all the vital tests like the Urinalysis test. However, the coverage provided by private health insurance companies and national health insurance programs like Medicare varies widely. Most health insurance policies cover Urinalysis test costs only once or twice a year and when your physician orders more than twice a year, you should pay the test cost out of pocket. So, you are recommended to check if your health insurance policy covers the Urinalysis test cost.
Our Urinalysis testing providers do not accept any kind of health insurance policy. However, they can provide you with an itemized receipt containing all the details i.e., the name of the test, code of the test, and CPT code which is necessary for insurance reimbursement purposes.
What is a Urinalysis test?
A urinalysis test is done to analyze the appearance, concentration, and content of urine which is used to assess your health. For example, a urinary tract infection (UTI) can make urine look cloudy instead of clear. Similarly, increased levels of protein in urine can be a sign of kidney disease. A urinalysis test can help diagnose renal, inflammatory, systemic, and neoplastic diseases, as well as urinary tract infections and urinary tract neoplasms.
The urinalysis test will undergo additional microscope examination if the test results are abnormal. Since this is a general test it requires further follow-up tests to better diagnose the cause of the disease/infection.
Urinalysis vs Urine culture test
A urine culture test is more focused on analyzing bacteria-level interpretation that might cause a urinary tract infection or an STD. On the other hand, urinalysis is a general urine check-up that covers overall kidney and bladder health.
Why is Urinalysis done?
Your physician may order a urinalysis test to check your overall health or to detect and monitor a medical condition.
If you are diabetic or have liver disease, a urinalysis might be part of a routine medical exam, particularly if you are admitted to a hospital.
In the case of medical attention, like, if you have back pain, abdominal pain, frequent or painful urination, blood in your urine, or other urinary problem, a urinalysis test can help diagnose the cause of your symptoms.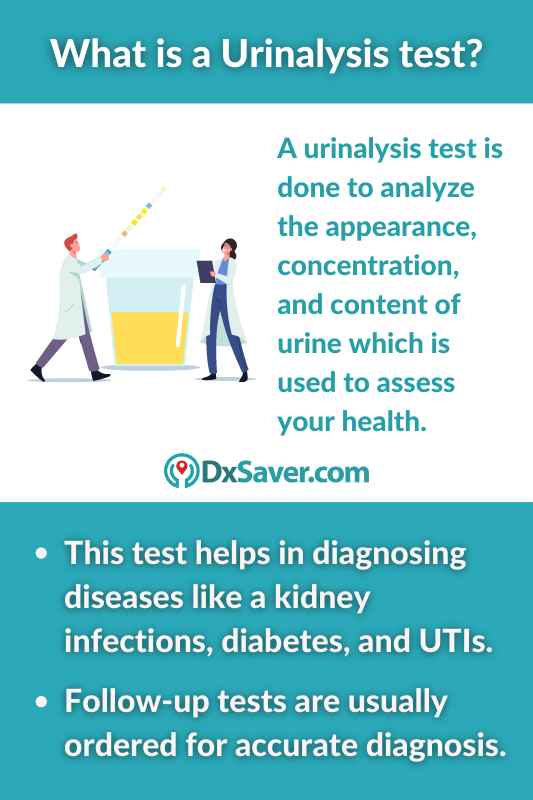 Urinalysis for kidney infection
Your physician may prescribe a urinalysis test to detect and diagnose your kidney health. Chronic Kidney Disease also known as CKD, affects 3 to 7 out of every 10,000 Americans –– an estimated 37 million people, according to the National Institute of Diabetes and Digestive and Kidney Disease.
Despite the prevalence of kidney disease in the United States, as many as 9 in 10 people who have CKD are not aware they have the disease. Early-stage Kidney Disease doesn't show any symptoms, following are some symptoms of kidney disease that need to be addressed as earliest:
Symptoms of kidney disease
High blood pressure

Blood in the urine

Painful urination

Difficult to urinate

Frequent urges to urinate

Swelling in the hands and feet

Pain in the abdomen

Itchy skin

Diarrhea

Fatigue

Poor appetite

Muscle cramps
If your family has a history of certain infections/diseases like kidney disease, or kidney stones, routine urinalysis testing is highly recommended.
Urinalysis for diabetes
Diabetes is a metabolic condition where high levels of glucose are found due to the inability of the kidney to efficiently process the blood sugar (blood glucose). Since diabetes diagnosis requires multiple parameters to be screened, urinalysis is generally not recommended to check diabetes. Urinalysis can help in assessing other metrics related to diabetes and kidney health, but urinalysis by itself, alone, cannot be decisive enough to diagnose diabetes. Other tests like HbA1c or CBC blood test will be prescribed by your physician to get a complete picture of your diabetic condition.
Urinalysis in pregnancy
Urinalysis testing during pregnancy helps in getting a quick read on your health. As pregnancy can cause frequent urination, the mother shouldn't be infected with a urinary tract infection during delivery as the infection can be passed on to the baby during the birthing process and can take a toll on the newborn's health. Urinalysis during pregnancy is prescribed to promptly detect any potential problems such as a bladder or kidney infection, urinary tract infection, gestational diabetes, dehydration, and preeclampsia.
Urinalysis for protein trace
If you are weight lifting or an athlete taking high protein for your muscle recovery, an apt level of protein needs to be in your body to avoid any side effects. High levels of protein can cause damage to your kidneys as the kidneys can't handle high amounts of protein incoming and filtering out them from other fluids makes it even harder –– affecting kidney health. Urinalysis can be helpful in detecting high levels of protein in your urine and help you keep in check the amount of protein you're consuming: if the test results show high protein levels, then you have to reduce your protein intake as your kidney is struggling to filter out effectively.
Can urinalysis detect STDs?
A urinalysis can come in handy to give clues about whether you are infected with sexually transmitted infections. A positive urinalysis dipstick for leukocyte esterase or if your test shows an increased number of white blood cells in the microscopic exam, then it is an indication that you are probably infected with chlamydia or gonorrhea infection. However, because of its low sensitivity, a urinalysis test should not be considered an effective screening method for STD infections. Particular STD-related tests should be considered if you are primarily checking for STDs. Read more on chlamydia testing here.
Urinalysis testing procedure
There's no fasting required or any particular requirement to follow before providing the sample unless otherwise recommended by your physician. You need to "clear catch" your urine. You might be asked to collect the sample at home first thing in the morning as your urine will be more concentrated early morning.
If you're having only a urinalysis test, you can continue with your regular activities, eat and drink before the test. However, if you're having other tests, you will be asked to fast before the test.
Many drugs, including nonprescription medications and supplements like whey protein, can influence the results of a urinalysis. Before taking the test, inform your doctor about medications, vitamins, or other supplements you take.
Once you send in your sample, the lab technician will run a physical, chemical, and microscopic examination to assess your urine and derive an interpretation.
Urinalysis results and normal range
Urinalysis test results can usually take 1 to 3 days depending on the lab you are testing with.
Physical examination of urinalysis
Urine color: whether it is pale, yellow, or mildly reddish which is an indication of blood traces.
Clarity: whether it is clear, or cloudy.
Chemical examination results of urinalysis 
Chemical analysis is done by a plastic stick with strips of chemicals on it — placed in the urine. The chemical strips change color if certain substances levels are above normal levels. If any of the metrics below are beyond the normal range, then you'll be asked to take follow-up tests by your physician to precisely detect the cause of your condition. A chemical dipstick test in urinalysis checks for:
Acidity (pH): The normal values range from pH 4.6 to 8.0. This pH level indicates the amount of acid in urine. The acidity level might indicate a kidney or urinary tract disorder.
Protein: Low levels of protein in urine are typical, that is generally 150 milligrams or about 3% of a teaspoon of protein in your urine per day. Slight increases in protein in the urine usually are negligible, but larger amounts might indicate a kidney problem –– if you are taking whey protein, you will be asked to reduce your protein intake.
Sugar (glucose): A normal glucose level in the urine is between 0 to 0.8 mmol/L (millimoles per liter. Typically elevated levels of glucose call for follow-up testing for diabetes.
Ketones: Normal levels are about 20mg/dL –– if you're trying to lose weight, maintain healthy blood sugar, and monitor your ketones regularly. Similar to glucose levels, an abnormal amount of ketones detected in your urine could be a sign of diabetes and requires follow-up testing for better diagnosis.
Bilirubin. Bilirubin levels greater than 1.2 mg/dL are considered abnormal. High Bilirubin in your urine might indicate liver damage or disease.
Leukocyte esterase: Typical levels of Leukocyte esterase — a product of white blood cells — is between 2-5 WBCs/HPF or less. High levels of leukocyte esterase in your urine might indicate a urinary tract infection or an STD.
Concentration: A measure of concentration shows how concentrated the particles are in your urine. A higher-than-normal concentration is due to insufficient drinking fluids.
Microscopic

examination results of urinalysis
Further, microscopic exams are done to detect crystals that form from chemicals in urine might be a sign of kidney stones. Normally, 4 red blood cells per high power field (RBC/HPF) or less are to be found when examined under a microscope, anything above that threshold indicates high blood stains in your blood. It may be a sign of kidney damage, infection, kidney or bladder stones, kidney or bladder cancer, or blood disorder.
Providers location
A Urinalysis test can be done in any of the following locations by visiting the lab near you. To know the Urinalysis test cost, refer to the first section of the article.
Alabama

Alaska

Arizona

Arkansas

California

Colorado

Connecticut

Delaware

Florida

Hawaii

Georgia

Idaho

Illinois

Indiana

Iowa

Kansas

Kentucky

Louisiana

Maine

Michigan

Minnesota

Mississippi

Missouri

Montana

Nebraska

Nevada

New Hampshire

New Mexico

North Carolina

North Dakota

Oklahoma

Oregon

Pennsylvania

Puerto Rico

South Carolina

South Dakota

Tennessee

Texas

Utah

Vermont

Virginia

Washington

West Virginia

Wisconsin

Wyoming
Frequently Asked Questions
Will insurance cover my testing cost?
No, insurance will not be covered in the billing. However, they will provide you with a receipt for insurance reimbursement purposes.
How should I book my appointment?
You can choose the most suitable provider from above and make an appointment by following the instructions mentioned by them.
Can I cancel my lab test order?
Yes, you can cancel your lab test order any time before your testing. A refund will be initiated after deducting the cancellation fee. However, cancellation is at the discretion of the provider.
Do the providers offer result interpretations?
Yes, a few providers may provide doctor consultation who will take you through the results and provide clarification if needed.
How do I receive my report?
To ensure your privacy, the test report will be mailed to you by the provider.
Other topics you may also be interested in:-
Summary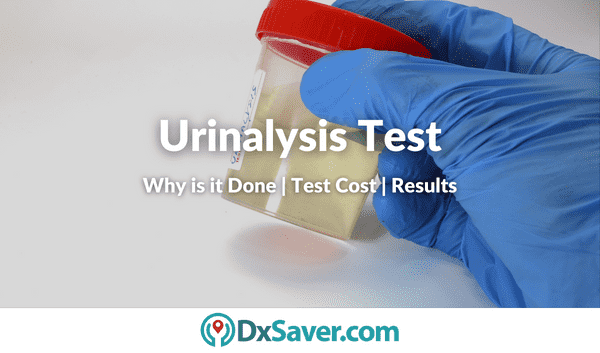 Author Rating





Brand Name
Product Name
Price
Product Availability