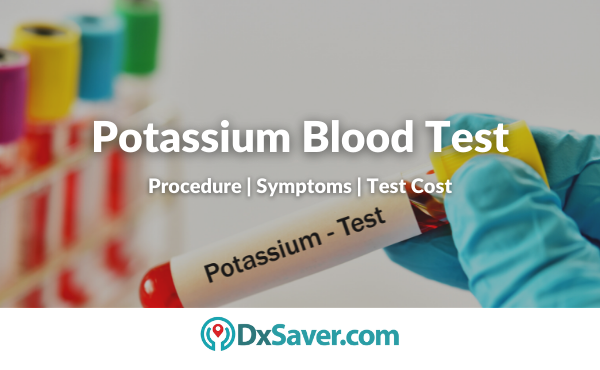 A potassium blood test is used to measure the level of potassium in the blood. As our body does not produce potassium naturally, it's essential to consume the right balance of potassium-rich foods. Taking in too much potassium can cause temporary or long-term health problems. While consuming too little can also lead to serious health issues. Usually, healthy kidneys maintain normal potassium levels by removing the excess amounts via urine. However, changes in potassium may not be a concern when you do not have risk factors.
This test is included in a series of routine blood tests (an electrolyte panel). The potassium blood test is may also be used to monitor or diagnose conditions that are related to abnormal potassium levels. It may include kidney disease, heart disease, and high blood pressure.
This article covers all the significant topics related to the potassium blood test such as the test cost, symptoms, preparation for tests, risk factor, and how to get tested for a potassium blood test.
What is a potassium blood test?

Purpose of potassium blood test

Symptoms of high & low potassium levels

How should you prepare for a potassium blood test?

What happens during the potassium blood test?

Risk of this test

What do the results mean?

Provider locations
For our readers who are interested in knowing the potassium blood test cost beforehand, we begin with that section.
How much does the potassium blood test cost?
A potassium blood test costs $47 in the US. Prior appointment isn't required. You can order tests online by comparing the price or visiting the nearest lab during lab business hours. You will get the results in your email in 2 to 3 business days after completing the procedure. Apart from this, doctor consultation is available for any kind of further treatment or medical advice.
The table below shows the potassium blood test provider and their prices. You can know more and book the test by clicking on the "Book Now" button. All the labs are certified and offer a network across the US.
Name of our Partner Labs

Book Online at Offer Price

Reports – 2 to 5 days

The entire U.S. except for New York, New Jersey & Rhode Island

Required to visit the lab

$47
Potassium blood test cost with insurance
Many insurance companies in the U.S. cover all the vital tests like a potassium blood test. However, the coverage provided by private health insurance companies and national health insurance programs like Medicare varies widely. Most of the health insurance policies cover potassium blood test costs only once or twice a year and when your physician orders more than twice in a year, you should pay the test cost out of pocket. So, you are recommended to check if your health insurance policy covers the potassium blood test cost.
Our potassium blood testing providers do not accept any kind of health insurance policy. However, they can provide you with an itemized receipt containing all the details viz the name of the test, code of the test, and CPT code which is necessary for insurance reimbursement purposes.
What is a potassium blood test?
Potassium is a mineral that the body requires to work efficiently. Potassium is also a type of electrolyte. The electrolytes are electrically charged minerals in your body. They help in a range of key body functions, including blood pressure, heart rhythm, nerve impulses, muscle contractions, normal water balance, and digestion.
A potassium blood test measures the level of potassium in the blood. The body requires potassium to help your heart and muscles work properly. And when the potassium levels are too high or too low it may indicate a medical problem. Doctors may recommend a potassium test if they suspect you have an electrolyte imbalance. Or they may also order this test as part of a routine checkup.
It is also known as K, serum electrolytes, potassium serum, or serum potassium.
Purpose of potassium blood test
A potassium blood test is done during a routine physical or as part of a basic metabolic panel. Doctors may order a potassium blood test for many other reasons.
Check for diabetic ketoacidosis, a serious complication of diabetes

To diagnose high blood pressure and heart problems

To diagnose or monitor kidney disease

Check for metabolic acidosis

To diagnose alkalosis, a condition where the body fluids have excess alkali

To identify the cause of a paralysis attack
Apart from this, doctors may also check the levels in people who are being treated with medicines like diuretics and for people having kidney dialysis. And you may also need a potassium blood test if you have symptoms of having too much or too little potassium.
Symptoms
Symptoms of high potassium levels may include:
Irregular heart rhythms

Fatigue

Weakness

Paralysis in the arms and legs

A feeling of numbness or tingling

Nausea or vomiting

Trouble breathing

Chest pain

Abdominal pain

Diarrhea
Symptoms of low potassium levels may include:
Irregular heart rhythms

Paralysis

Muscle cramps or weakness

Twitches

Fatigue

Nausea

Constipation

How should you prepare for a potassium blood test?
Generally, you don't need to take any special measures to prepare for this potassium blood test. But when your doctor asks you to do so, follow their instructions. Because they may also draw blood for other tests that need fasting at the same time as the potassium blood test. Be sure to tell your doctor about the medications you're taking before the test. Certain medications can affect test results, your doctor may ask you to stop taking a particular medication.
What happens during the potassium blood test?
Before drawing blood, a health care professional or nurse will clean the area with an antiseptic to kill any germs. They will tie a band around the upper arm, to make your veins swell with blood. Once a vein is found, they will insert a sterile needle into it. And the blood is drawn into a tube attached to the needle. You may feel slight pain when the needle goes in/out. After drawing blood, the health care professional will remove the needle and place a bandage over the puncture site. Usually, this test takes only a few minutes.
Risk of this test
There is little risk in having a potassium blood test. You may have slight bleeding, bruising, minor pain, in the area where the needle was inserted. But the symptoms go away quickly.
What do the results mean?
The normal level of potassium can be between 3.6 and 5.2 millimoles per liter. It's important to consult your doctor to interpret your specific results as individual laboratories may use different values.
High potassium levels (hyperkalemia)
Hyperkalemia takes place when levels are above 5.5 mmol/L. And when the levels are above 6.5 mmol/L, it can also cause heart problems. Higher-than-normal levels of potassium can be the result of a variety of conditions it may include:
Dehydration

Infection

Kidney disease

Type 1 diabetes

Addison's disease – a disorder where the adrenal glands do not produce enough hormones

Hypoaldosteronism – a condition characterized by the shortage or impaired function of a hormone aldosterone

Respiratory acidosis – a condition that happens when the lungs cannot remove all of the carbon dioxides the body produces

Metabolic acidosis – occurs when the body produces too much acid or the kidneys can't remove enough acid from the body

Red blood cell destruction because of burns or severe injury

Taking certain medications, like nonsteroidal anti-inflammatory drugs (NSAIDs), beta-blockers, ACE enzyme inhibitors, angiotensin II receptor blockers (ARBs), and diuretics
Rarely, eating excessive amounts of potassium-rich foods can lead to health problems.
Low potassium levels (hypokalemia)
Low potassium levels are called hypokalemia. When the levels are below 2.5 mmol/L, it is considered to be very serious. The values may differ among different laboratories. Lower than normal levels can be due to:
Gastrointestinal disorders

Folic acid deficiency

Diabetes (especially after taking insulin)

Chronic kidney disease

Hyperaldosteronism – a condition where the adrenal gland releases too much of the hormone aldosterone

Cushing's syndrome – a disorder that takes place when the body makes too much of the hormone cortisol over a long time

A diet too low in potassium

Drinking too much alcohol

Use of some diuretics

Excessive laxative use

Excessive sweating

Loss of bodily fluids from diarrhea or vomiting

Certain medications like corticosteroids, some antibiotics, and antifungals

Overdose of acetaminophen
When the results are abnormal, it does not necessarily mean that you have a medical condition and require treatment. Because certain over-the-counter medicines may also raise your potassium levels and eating a lot of licorice may also lower your levels. So, make sure to ask your doctor what do your results mean.
Provider locations
A potassium blood test can be done in any of the following locations by visiting the lab near you. To know the potassium blood test cost, refer to the first section of the article.
Alabama

Alaska

Arizona

Arkansas

California

Colorado

Connecticut

Delaware

Florida

Hawaii

Georgia

Idaho

Illinois

Indiana

Iowa

Kansas

Kentucky

Louisiana

Maine

Michigan

Minnesota

Mississippi

Missouri

Montana

Nebraska

Nevada

New Hampshire

New Mexico

North Carolina

North Dakota

Oklahoma

Oregon

Pennsylvania

Puerto Rico

South Carolina

South Dakota

Tennessee

Texas

Utah

Vermont

Virginia

Washington

West Virginia

Wisconsin

Wyoming
Frequently Asked Questions
Will insurance cover my testing cost?
No, insurance will not be covered in the billing. However, they will provide you with a receipt for insurance reimbursement purposes.
How should I book my appointment?
You can choose the most suitable provider from above and make an appointment by following the instructions mentioned by them.
Can I cancel my lab test order?
Yes, you can cancel your lab test order any time before your testing. A refund will be initiated after deducting the cancellation fee. However, cancellation is at the discretion of the provider.
Do the providers offer result interpretations?
Yes, a few providers may provide doctor consultation who will take you through the results and provide clarification if needed.
How do I receive my report?
To ensure your privacy, the test report will be mailed to you by the provider.
Other topics you may also be interested in:-
Summary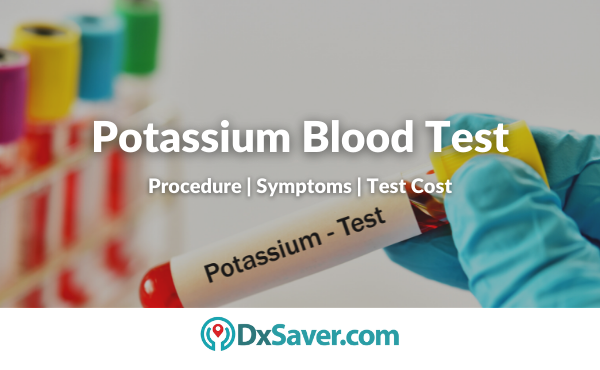 Author Rating





Brand Name
Product Name
Price
Product Availability