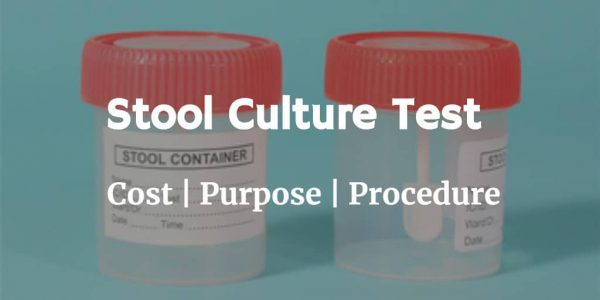 The stool culture test is a simple test ordered by your physician to find out the germs or microorganisms in the feces (stool) that can cause gastrointestinal diseases. Gastrointestinal diseases are diseases that occur within the GI (gastrointestinal) tract. The gastrointestinal tract includes mouth, esophagus, stomach, small intestines, large intestines, and anus. Untreated gastrointestinal tract diseases can lead to severe health complications. So we highly recommend everyone who experiences the symptoms of gastrointestinal infection or diseases to get tested for stool culture.
The article below covers all the significant topics that are related to the stool culture test like the stool culture cost, test preparation, stool culture procedure, risks, when, and how to get tested for a stool culture test.
Stool culture test cost.

What is stool culture?

Why is a stool culture test done?

Symptoms of GI infection.

Risk factors of GI infection.

Types of GI infectious bacteria.

How is the stool culture test performed?

Is there any preparation required before the test?

Are there any risks in the test?

What does the test result mean?

How to treat the infection?

Providers Locations.
For our readers, who are very much interested in knowing the stool culture cost beforehand, we would like to begin with that section.
How much does the stool culture cost?
Stool culture costs $122 in the U.S. No prior appointment is required. Compare the price, order your test online and visit the nearest lab during lab business hours. Complete the procedure and get the results in your email in 2 to 3 business days. Doctor consultation is also available for further treatment or any kind of medical advice.
The following table shows the stool culture cost at one of our partner laboratories (CLIA – Certified) network located across the U.S.
PersonaLabs
Reports – 2 to 5 days

The entire U.S. except for New York, New Jersey & Rhode Island
Required to visit the lab
Starting from
$122
Stool culture cost with insurance
Most of the health insurance policies in the U.S. covers the stool culture cost. However, the coverage offered by private health insurance companies and national health insurance programs like Medicare and Medicaid varies widely. So we recommend you to check the specific coverage of your health insurance plan with the insurance company before getting tested for stool culture.
Our stool culture testing providers do not accept any kind of health insurance plan. But, on request, they can provide you with an itemized receipt containing all the details like the name and code of the test, and CPT code that is necessary for insurance reimbursement purposes.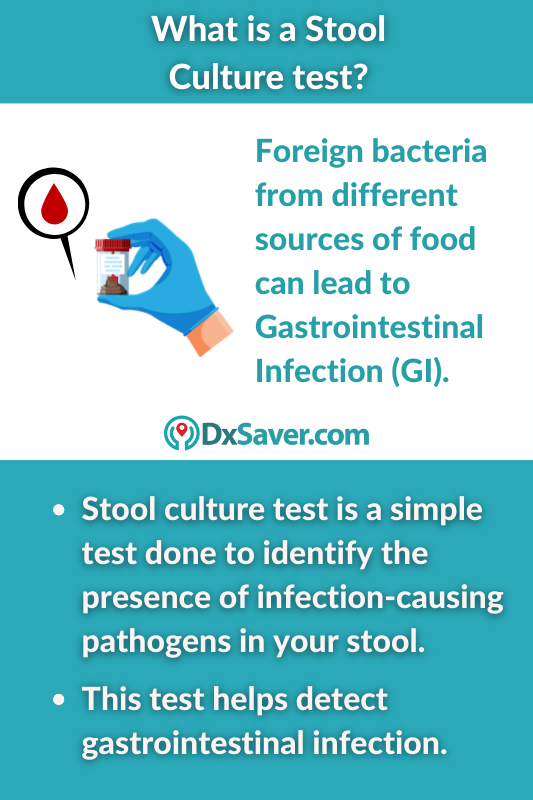 What is stool culture?
Stool culture is a test performed to identify the presence of pathogens such as bacteria, viruses, or other microorganisms in the feces or stool that causes bacterial stomach infections like gastrointestinal tract (GI infection).
Why is a stool culture test done?
The stool culture test is done to diagnose a gastrointestinal tract infection. Sometimes, it will also help in the diagnosis of bacterial stomach infection, typhoid fever, enteric fever, bacillary dysentery, and/or salmonella infection.
Your physician will order a stool culture test if you experience the following symptoms that are caused due to an infection of the GI or digestive tract or if you are at risk of getting gastrointestinal tract infection.
Symptoms of GI infection
Prolonged and severe diarrhea

Pain in the abdomen

Cramping

Nausea

Vomiting

Fever

Mucus or blood in the feces
Risk factors of a GI infection
Weakened immune system

High WBC (White Blood Cell) count

If you have consumed undercooked meat or raw eggs

If you have traveled outside the U.S. (to a region where there is no clean water available)

Diarrhea that cannot be treated

If you have eaten some contaminated food

If you have symptoms such as dehydration or electrolyte imbalance
A stool culture test is also done after the treatment of gastrointestinal infection to make sure that the infection has completely gone away because sometimes people with GI infection can become carriers of the bacteria and infect other people.
Types of GI infectious bacteria 
There are different types of foreign bacteria from different sources of food which leads to severe stomach infections like gastrointestinal tract infection and other health diseases. They are
| | |
| --- | --- |
| Types of Bacteria | Food Source |
| Shigella bacteria | Open stagnant water (like swimming pools). |
| Yernisia bacteria | Found in pork. |
| Campylobacter | Meat and dairy products. |
| Salmonella bacteria | Meat, dairy products, and eggs. |
Most of the time, GI infections occur among people who always consume their food from restaurants and readily packed foods, which gets contaminated or expired after a stipulated period of time.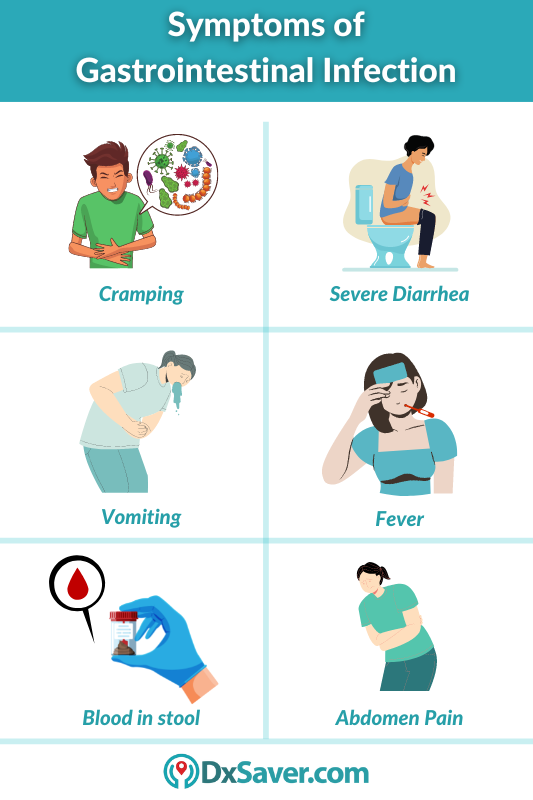 How is the stool culture test performed?
The stool culture test is a simple test done using a sample of stool. There are two ways to collect the sample.
1) Plastic wrap
You can place the plastic wrap loosely over the toilet bowl so that it is held properly in the toilet seat. Then you can put the stool sample in a container provided by the lab.
2) Toilet tissue
You can also collect the sample in special toilet tissue, then put the sample back in a clean container provided by the lab.
However, your healthcare provider will also instruct you about how to collect the sample in a disposable container.
The stool sample should not be contaminated or mixed with urine or water.
When your sample reaches the laboratory for testing, it will be kept inside a sterile plate that helps the bacteria to grow. If it does, then it is placed under a microscope to take a closer look and identify the specific type of bacteria to rule out what type of gastrointestinal tract disease you are infected with.
Is there any preparation required before the test?
For a stool culture test, there is no special preparation required. But before the test, it is very important to inform your physician if you are taking any medications or vitamin supplements as they may interfere with the lab results and result in an inaccurate diagnosis.
Are there any risks in the test?
There are no possible risks or complications in the stool culture test.
What does the test result mean?
If your stool culture test results are positive, it indicates that there are pathogens present in the stool and it might have caused a gastrointestinal infection. If the stool sample does not show any growth of bacteria, then your test results are negative and you are considered to be normal and not to have an infection.
However, the test results might vary based on age, gender, medical history, and the method used for testing. So we recommend discussing your test results with your concerned physician.
How to treat the infection?
If harmful pathogens are present in the stool, your physician might prescribe antibiotics to reduce the symptoms and cure the infection or other treatments based on the type of pathogen present and your medical history.
If appropriate and necessary, your physician might also order follow-up or additional tests to rule out and confirm the diagnosis.
Providers Locations
The stool culture test can be done in any of the following locations across the U.S. by visiting the lab. To know the cost of the stool culture test, refer to the first section of the article.
Alabama

Alaska

Arizona

Arkansas

California

Colorado

Connecticut

Delaware

Florida

Hawaii

Georgia

Idaho

Illinois

Indiana

Iowa

Kansas

Kentucky

Louisiana

Maine

Michigan

Minnesota

Mississippi

Missouri

Montana

Nebraska

Nevada

New Hampshire

New Mexico

North Carolina

North Dakota

Oklahoma

Oregon

Pennsylvania

Puerto Rico

South Carolina

South Dakota

Tennessee

Texas

Utah

Vermont

Virginia

Washington

West Virginia

Wisconsin

Wyoming
Frequently Asked Questions
Will insurance cover my testing cost?
No, insurance will not be covered in the billing. However, they will provide you a receipt for insurance reimbursement purposes.
How should I book my appointment?
You can choose the most suitable provider from above and make an appointment by following the instructions mentioned by them.
Can I cancel my lab test order?
Yes, you can cancel your lab test order anytime before your testing. A refund will be initiated after deducting the cancellation fee. However, cancellation is at the discretion of the provider.
Do the providers offer result interpretations?
Yes, a few providers may provide doctor consultation who will take you through the results and provide clarification if needed.
How do I receive my report?
To ensure your privacy, the test report will be mailed to you by the provider.
Other topics you may be interested in:-
Summary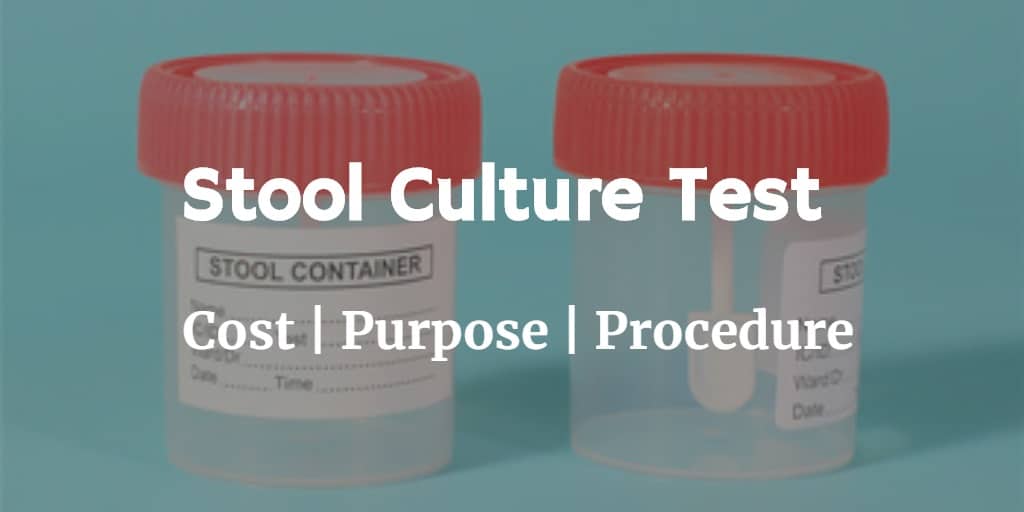 Author Rating





Brand Name
Product Name
Price
Product Availability