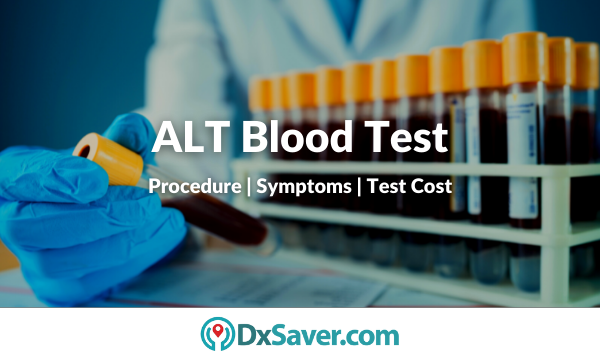 Liver function tests are blood tests that are used to diagnose and monitor liver disease/damage. This test measures the levels of certain proteins and enzymes in the blood. The ALT blood test is one of the common liver function tests. ALT or Alanine transaminase is an enzyme found in the liver, that helps to convert proteins into energy for the liver cells. And an ALT blood test measures the level of ALT in the blood sample. Higher-than-normal levels can indicate liver damage. Generally, ALT is not done alone it is measured along with other liver enzymes as part of a panel test like the liver panel or comprehensive metabolic panel (CMP).
This article covers all the significant topics related to the ALT blood tests such as the test cost, symptoms, risk factors, and how to get tested for an ALT blood test.
ALT blood test

Why is an ALT test done?

Symptoms of liver damage or failure

Risk factor

What happens during an ALT blood test?

How should you prepare?

Risk of this test

What do the results mean?

What can cause ALT levels to rise?

Other tests

Provider locations
For our readers who are interested in knowing the ALT blood test cost beforehand, we begin with that section.
How much does the ALT blood test cost?
ALT blood test costs range from $29 to $47 in different labs and facilities across the US. Prior appointment isn't required. You can order tests online by comparing the price or visiting the nearest lab during lab business hours. You will get the results in your email in 2 to 3 business days after completing the procedure. Apart from this, doctor consultation is available for any kind of further treatment or medical advice.
The table below shows the ALT blood test provider and their prices. You can know more and book the test by clicking on the "Book Now" button. All the labs are CLIA-certified and offer a network across the US.
Name of our Partner Labs

Book Online at Offer Price

Reports – 1 to 3 days

The entire U.S.

Required to visit the lab

$29

Reports – 2 to 5 days

The entire U.S. except for New York, New Jersey & Rhode Island

Required to visit the lab

$47
ALT blood test cost with insurance
Many insurance companies in the U.S. cover all the vital tests like an ALT blood test. However, the coverage provided by private health insurance companies and national health insurance programs like Medicare varies widely. Most of the health insurance policies cover ALT blood test costs only once or twice a year and when your physician orders more than twice in a year, you should pay the test cost out of pocket. So, you are recommended to check if your health insurance policy covers the ALT blood test cost.
Our ALT blood testing providers do not accept any kind of health insurance policy. However, they can provide you with an itemized receipt containing all the details viz the name of the test, code of the test, and CPT code which is necessary for insurance reimbursement purposes.
ALT blood test
Alanine transaminase (ALT) also called alanine aminotransferase is an enzyme that is found mostly in the liver. Smaller amounts of ALT are in the kidneys and even other organs. And body uses it to break down food into energy. In general, the ALT levels are low in the blood. When the liver is damaged or inflamed, they release ALT into the bloodstream. An increase in ALT is the first indication of a problem and is elevated before symptoms start to appear. An ALT blood test measures the amount of ALT in blood and helps doctors to evaluate the liver function or determine the underlying cause of a liver problem. Often ALT test is part of an initial screening for liver disease.
Why is an ALT test done?
Usually, liver damage causes an increase in ALT levels. The ALT test helps to determine whether a person has a liver injury or failure and evaluates the levels of ALT in the bloodstream. But this test can't show how much the liver is damaged or how much fibrosis, or scarring, is present. Often an ALT test is done with other liver enzyme tests. Checking the levels of ALT along with levels of other liver enzymes can provide a doctor with more specific information about a liver problem. It can also be taken to monitor the progression of liver diseases (like hepatitis or liver failure) and to evaluate the effectiveness of treatment.
Symptoms of liver damage or failure
A doctor may order an ALT test when a person is having symptoms of liver disease. It may include:
Dark urine

Nausea and vomiting

Diarrhea

Jaundice

Loss of appetite

Stomach pain or swelling

Weakness

Extreme tiredness or fatigue

Light-colored poop

Unusual itching
Risk factor
The health care provider or a doctor may order an ALT blood test if you are at a higher risk for liver damage. Risk factors for liver disease include:
Heavy alcohol use

Family history of liver disease

Exposure or possible exposure to hepatitis virus

Obesity

Taking certain medications

Diabetes

What happens during an ALT test?
A healthcare professional or lab tech will take a blood sample from a vein in your arm. To make the vein fill with blood and swell up, they will tie a band around the upper part of the arm. And the health care provider will clean the area with an antiseptic and place a needle into the vein. A small amount of blood will be collected into a vial or test tube after inserting the needle. It is common to feel a little sting when the needle goes in/out. This blood test takes only a few minutes. After taking the blood, the healthcare professional will remove the needle and band. And they will put a piece of gauze and a bandage over the spot to stop the bleeding.
How should you prepare?
An ALT blood test does not require special preparations. The doctor may ask you to stop eating or drinking a few hours before the test. You need to tell the doctor about prescription drugs or over-the-counter medications you take. Because certain medicines can affect the results of this test. And doctors might tell you to avoid taking certain medications for a while before the test. However, a doctor or a health care provider will instruct you if there are any special instructions to follow.
Risk of this test
There is little risk in having an ALT blood test. You may have slight pain or bruising in the area where the needle was inserted. However, these symptoms go away quickly.
What do the results mean?
Higher-than-normal levels of ALT can indicate liver damage. When the test results indicate liver damage or disease, you may need another test to find out the underlying cause of the problem and the way to treat it.
The normal value for ALT in blood for people without risk factors for liver disease lies between 29 to 33 (IU/L) for males and 19 to 25 IU/L for females. And this value can vary depending on the lab. Other factors including medicines, sex, and age can affect the results. So, it is essential to discuss your specific results with your doctor.
Lower levels of ALT may indicate a healthy liver. But some studies have shown that lower-than-normal results are related to increased long-term mortality.
What can cause ALT levels to rise?
Many things can cause high ALT levels in the blood. Some of these include:
Alcohol consumption

Obesity

Hepatitis A, B, or C

Heart failure

Cirrhosis

Death of liver tissue

A tumor or cancer in the liver

Poor blood flow to the liver

Diabetes

Hemochromatosis (a disorder that causes iron to build up in the body)

Nonalcoholic fatty liver disease (NAFLD)

Mononucleosis (infection caused by the Epstein-Barr virus)

Pancreatitis

Over-the-counter pain medications (like acetaminophen)

Prescription medications used to control cholesterol
Other Tests
Usually, an ALT test is a part of a group of liver function tests called a liver panel. Like ALT, the levels of aspartate aminotransferase (AST) in the blood rise when the liver is damaged. By comparing the levels of ALT with AST levels the doctor gets more information about the health of the liver. The ratio of ALT to AST helps doctors to figure out how severe the liver damage is and what might have caused it.
Apart from this, the doctor may also test the levels of other enzymes and proteins found in your liver. It includes albumin, alkaline phosphatase, bilirubin, lactate dehydrogenase (LDH), and total protein.
Provider locations
An ALT blood test can be done in any of the following locations by visiting the lab near you. To know the ALT blood test cost, refer to the first section of the article.
Alabama

Alaska

Arizona

Arkansas

California

Colorado

Connecticut

Delaware

Florida

Hawaii

Georgia

Idaho

Illinois

Indiana

Iowa

Kansas

Kentucky

Louisiana

Maine

Michigan

Minnesota

Mississippi

Missouri

Montana

Nebraska

Nevada

New Hampshire

New Mexico

North Carolina

North Dakota

Oklahoma

Oregon

Pennsylvania

Puerto Rico

South Carolina

South Dakota

Tennessee

Texas

Utah

Vermont

Virginia

Washington

West Virginia

Wisconsin

Wyoming
Frequently Asked Questions
Will insurance cover my testing cost?
No, insurance will not be covered in the billing. However, they will provide you with a receipt for insurance reimbursement purposes.
How should I book my appointment?
You can choose the most suitable provider from above and make an appointment by following the instructions mentioned by them.
Can I cancel my lab test order?
Yes, you can cancel your lab test order any time before your testing. A refund will be initiated after deducting the cancellation fee. However, cancellation is at the discretion of the provider.
Do the providers offer result interpretations?
Yes, a few providers may provide doctor consultation who will take you through the results and provide clarification if needed.
How do I receive my report?
To ensure your privacy, the test report will be mailed to you by the provider.
Other topics you may also be interested in:-
Summary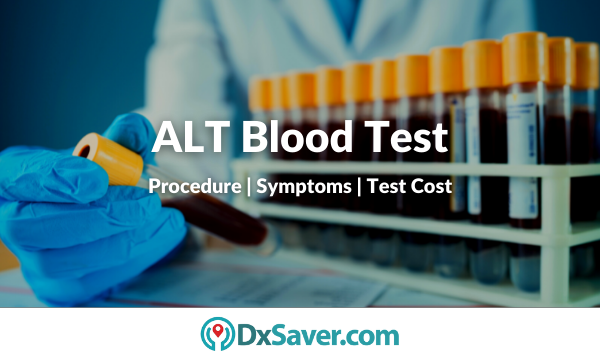 Author Rating





Brand Name
Product Name
Price
Product Availability