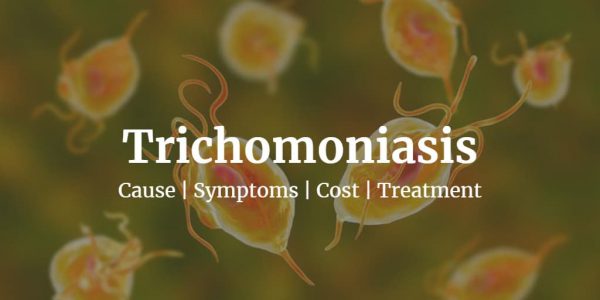 Is Trichomoniasis an STD?
This is the question many people who have heard of this term ask. The answer is yes. Trichomoniasis is one of the most common sexually transmitted diseases (STDs) found in the U.S. According to the Centers for Disease Control and Prevention (CDC), an estimated number of 3.7 million people in the United States are infected with trichomoniasis.
As this disease is more common in women than in men, we highly recommend every sexually active woman to get tested for trichomoniasis at least once a year. However, women can pass it to men through sexual contact. So we also recommend sexually active men get tested for trichomoniasis as well.
The article below covers all the significant topics related to STD trichomoniasis like the trichomoniasis test cost, symptoms of trichomoniasis in men and women, diagnosis, prevention, treatment, and how to get tested for trichomoniasis sitting at home.
Trichomoniasis test cost.

What is trichomoniasis?

Transmission of STD trichomoniasis

Symptoms of trichomoniasis.

How is the trichomoniasis infection diagnosed?

STD trichomoniasis home-test kit.

Is there any preparation required before the test?

How to treat trichomoniasis infection?

What happened if trichomoniasis is left untreated?

How to prevent trichomoniasis?

Provider Location.
For our readers, who are very much interested in knowing the trichomoniasis test cost beforehand, we would like to begin with that section.
How much does a trichomoniasis test cost?
Trichomoniasis test cost ranges between $109 and $149 in different labs and facilities across the US. The cost of the trichomoniasis test also depends on the choice of your visiting the nearest lab or taking the test at home using the trichomoniasis at-home test kit.
No prior appointment is required. Compare the price, order your test online, and visit the nearest lab during lab business hours. Complete the procedure and get the results in your email in 2 to 3 business days.
The following table shows the trichomoniasis test cost at 2 of our partner laboratories (CLIA – Certified) network located across the U.S.
Name of our Partner Labs

Book Online

(Home Test Kit)

Reports – 2 to 5 days

The entire U.S.

Home-test kit provider

Use code "DX25" to avail exclusive 25% discount on checkout by shopping through DxSaver.com

Starting from

$149

$111.75

Reports – 72 hours

The entire U.S.

Required to visit the lab

Offer Price

$109
Trichomoniasis test cost with insurance
Most insurance companies in the U.S. do not cover screening tests for sexually transmitted diseases (STDs) including trichomoniasis unless you show symptoms. Like other sexually transmitted diseases, trichomoniasis also does not show symptoms at an earlier stage of infection. However, the coverage offered by private health insurance companies and national health insurance programs varies widely. So we recommend you check with your insurance company before getting tested.
Our STD testing providers offer the screening test for trichomoniasis and do not accept any health insurance. But, on request, they can provide you with the itemized receipt which contains all the required details like the name and code of the test, and the CPT code necessary for insurance reimbursement purposes.
Testing for trichomoniasis
Trichomoniasis testing involves two steps.
1. Trichomoniasis screening test: 
The screening test is a simple test done to check the presence of the STD trichomoniasis parasite in the body. The results of the screening test have a positive or negative outcome.
2. Trichomoniasis advanced test:
If the screening test results are positive, further tests will be done to know the exact stage of infection
What is trichomoniasis?
Trichomoniasis is also known as "Trich" and it is one of the most common sexually transmitted diseases (STDs) found in the United States. Sexually transmitted diseases are infections caused by microorganisms passing from one person to another through sexual contact. 
Trichomoniasis is caused by a tiny, one-celled parasitic protozoan called Trichomonas vaginalis. Any sexually active person can get this infection. This parasite mostly affects women more than men.
Transmission of trichomoniasis
Trichomoniasis is transmitted through vaginal sex. Sexually active people can be easily infected by trichomoniasis parasites when having unprotected sex or when having sex with multiple partners. A woman having sex with a woman can also pass this infection as it is primarily spread through vaginal contact. A pregnant woman having trichomoniasis can pass it to her child at birth. This infection cannot be transmitted through casual interactions like sharing food and clothing, kissing, hugging, holding hands, coughing, sneezing, or sitting on the toilet seat.
Trichomoniasis affects the women's vulva (outer part of the vagina), vagina, cervix, and urethra. Men get this infection inside their penis, urethra, and sometimes in the prostate. Unlike other STDs, it does not affect the other parts of the body such as the mouth, eyes, hands, and anus.
If you had trichomoniasis treated in the past, there are greater chances for reinfection while having unprotected sex with the person affected by trichomoniasis.
What are the symptoms of trichomoniasis?
According to the CDC, only 30% of the people infected with STD trichomoniasis showed symptoms. Mostly, people with trichomoniasis do not show symptoms until several days or weeks after the infection.
The most common symptoms in men and women are
Trichomoniasis s
ymptoms in men
Unusual discharge from the penis

Penile irritation

Burning sensation during urination or after ejaculation

Urge to urinate frequently
Trichomoniasis symptoms in women
Abnormal vaginal discharge mostly in white, green, or yellow color with an unpleasant smell

Vaginal bleeding

Burning or itching in the genital

Redness in the genital

Frequent and painful urination

Pain during sexual intercourse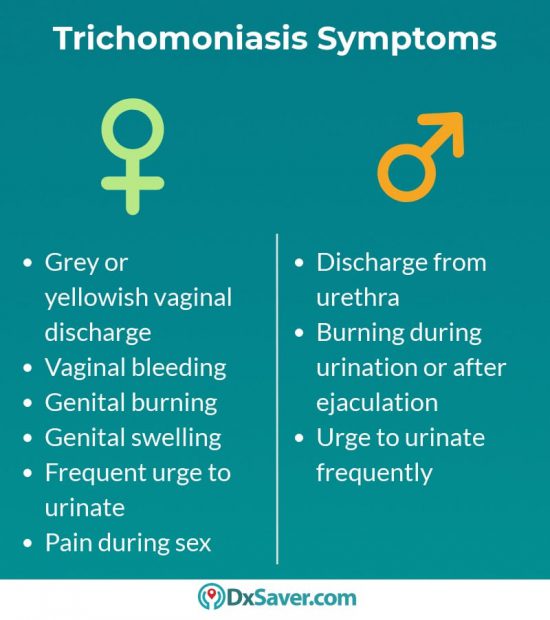 How is the trichomoniasis infection diagnosed?
Your physician may suggest you to take a few tests to diagnose the trichomoniasis infection. However, a urine test is preferred by most of physicians as it is the most effective one.
For the urine test, a lab technician will give you a collection cup for the urine sample. For accurate test results, you should provide the first-catch urine (approx. 20 to 30 ml) from the initial stream in the collection cup. The sample shouldn't consist of anything more than first-catch urine, as it might dilute the sample. The collected sample will be sent to the lab for further analysis.
Trichomoniasis home test kit
One of our STD testing providers offers a home trichomoniasis testing kit. The home test kits are mostly preferred by people who are not convenient in testing for STDs at an STD clinic or who do not have time to visit the lab. At home, trichomoniasis testing requires a sample taken using a cotton swab in the infected genital areas. Before taking the sample, read the instructions carefully mentioned in the kit and when the sample is ready, post it back to the given address.
The right time to test for Trichomoniasis
If you suspect the possibility of trichomoniasis infection, then the right time to take the trichomoniasis test is at least 3 to 7 days after initial exposure. Also, physicians recommend waiting for a week minimum to ensure the accuracy of the diagnosis. Get the test done again after 1 month of antibiotic treatment to make sure that you have gotten rid of the infection.
Is there any preparation required before the test?
For the urine sample, one should abstain from urinating for at least one to two hours before the test. Women are encouraged to avoid cleansing the labial area (outer part of the vagina) before providing a sample. Otherwise, there is no special preparation required for the trichomoniasis test.
How to treat trichomoniasis infection?
Antibiotics such as metronidazole (Flagyl) or tinidazole (Tindamax) are used to cure trichomoniasis infection. It is advised not to drink alcohol for the first 24 hrs and 72 hrs after taking metronidazole and tinidazole respectively. Because drinking alcohol can result in nausea and vomiting. 
Sometimes your physician might also recommend your sex partner get treated for the prevention of the further spread of disease. It is very important to tell your sexual partner about your trichomoniasis infection as he/she also has a higher chance of getting the infection.
After the antibiotic treatment, you should avoid having sexual intercourse for at least a week.
What happens if trichomoniasis is left untreated?
Trichomoniasis can be cured within a week if it is properly treated with antibiotics. If left untreated, it can lead to some severe complications that include
Infertility

Pelvic Inflammatory disease (a condition that results in the damage of fallopian tubes).

Chronic abdominal or pelvic pain

Weakened immune system
Untreated trichomoniasis in a pregnant woman can lead to premature childbirth and the delivery of a baby with a low weight.
People with untreated trichomoniasis are also at a higher risk of getting HIV infection.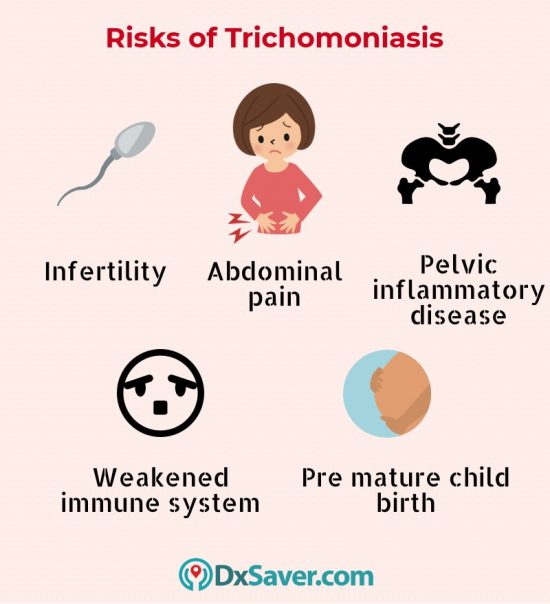 How to prevent trichomoniasis?
To prevent trichomoniasis infection, the only way is not to have sex with strangers or people other than your husband/wife. If you suspect being exposed to trichomoniasis, get tested and treated completely.
Provider Locations
Trichomoniasis test can be done in the following states either at the provider's location or at home using a home test kit. To know the trichomoniasis test cost, please refer to the first section of this article.
Alabama

Alaska

Arizona

Arkansas

California

Colorado

Connecticut

Delaware

Florida

Hawaii

Georgia

Idaho

Illinois

Indiana

Iowa

Kansas

Kentucky

Louisiana

Maine

Michigan

Minnesota

Mississippi

Missouri

Montana

Nebraska

Nevada

New Hampshire

New Mexico

North Carolina

North Dakota

Oklahoma

Oregon

Pennsylvania

Puerto Rico

South Carolina

South Dakota

Tennessee

Texas

Utah

Vermont

Virginia

Washington

West Virginia

Wisconsin

Wyoming
Frequently Asked Questions
Will insurance cover my testing cost?
No, insurance will not be covered in the billing. However, they will provide you a receipt for insurance reimbursement purposes.
How should I book my appointment?
You can choose the most suitable provider from above and make an appointment by following the instructions mentioned by them.
Can I cancel my lab test order?
Yes, you can cancel your lab test order anytime before your testing. A refund will be initiated after deducting the cancellation fee. However, cancellation is at the discretion of the provider.
Do the providers offer result interpretations?
Yes, a few providers may provide doctor consultations who will take you through the results and provide clarification if needed.
How do I receive my report?
To ensure your privacy, the test report will be mailed to you by the provider.
Other topics you may be interested in:-
Summary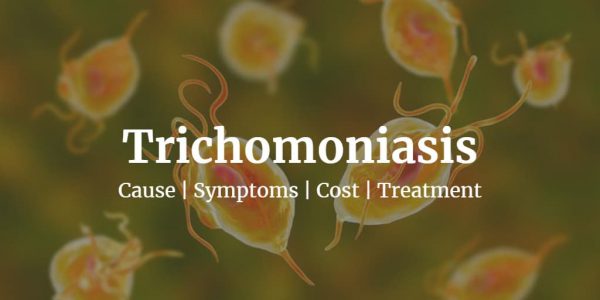 Author Rating





Brand Name
Product Name
Price
Product Availability