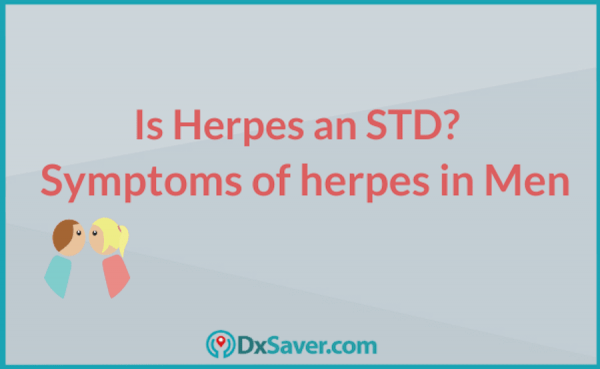 Herpes infection is very common in the United States. According to the latest statistics, more than one out of every six people aged 14-49 years are infected with genital herpes. Most people affected by HSV have not been diagnosed and do not show any symptoms. Genital herpes infections are the most contagious form of infection. 
Herpes infections were declined in the United States in recent years. But, however, about half of teens and adults under age 50 are still infected with the oral herpes virus, and about 1 in 8 have an infection with the genital herpes virus. In men, genital herpes is not usually accommodated by symptoms. Two-thirds of genital herpes in men cases are asymptomatic.
In this article, we discuss more on herpes in men, symptoms of herpes, how herpes is transmitted, how can it be cured, how to treat it, how to prevent it, and how to get tested.
What is herpes?

Is herpes an STD?




Herpes in the body

What is Genital herpes?

What are the herpes symptoms for men?

Herpes in penis

How is herpes transmitted?

What is the treatment for Herpes?

Is Herpes curable?

How to prevent herpes?

How to get tested for Herpes?

Providers location



What is herpes?
An Infection with herpes simplex virus (HSV), commonly known as herpes, can be due to either herpes simplex virus type 1 (HSV-1) or herpes simplex virus type 2 (HSV-2). According to the World Health Organisation (WHO), about 490 million people aged 15 to 49 have HSV-2 infection. 
Herpes is a common infection and a long-term condition that stays in your body for Life. But it doesn't lead to any serious health problems or death. This virus stays in the external genitalia, anal region, mucosal surfaces, and skin in other parts of your body.
An individual affected with HSV-2 is most likely to acquire and transmit the HIV infection that causes AIDS. But the good news is that the HSV 1 and 2 infections have been decreasing in the population nowadays.
Is herpes an STD?
Herpes is a sexually transmitted disease (STD), that any sexually active person can be affected. Most people with the virus don't show any symptoms for a longer period. Even without the signs or symptoms of the disease, herpes can be spread to your sex partners. Herpes is a very common infection in the United States. More than one out of six people aged from 14 to 49 years are genital herpes infection carriers. Few people with immune deficiency, such as individuals with an advanced HIV infection, HSV-1 can have more severe symptoms and more frequent recurrences. In rare cases, HSV-1 infection can also lead to severe complications such as encephalitis (brain infection) or keratitis (eye infection).
Herpes in the body
Oral herpes infections and eye herpes infections are mostly asymptomatic and unrecognized but they can cause symptoms of painful blisters or ulcers at the site of infection, ranging from mild to severe.
Oral Herpes
Oral herpes is caused by HSV-1 and can result in cold sores or fever blisters in or around the mouth. However, most people do not show any symptoms. Many people with oral herpes were infected during childhood or young adulthood from non-sexual contact with saliva.
It usually appears as red sores in the mouth. When they appear around the lips, they may look like blisters. Otherwise called "fever blisters," these red, raised bumps can be painful. Anyone can get oral herpes, but if someone with HIV or a weakened immune system, oral herpes may be more severe and last longing.
Eye Herpes
Eye herpes otherwise known as ocular herpes is an infection of the eye by the herpes simplex virus (HSV). The most common type of eye herpes is called epithelial keratitis, and it affects the cornea, the front portion of an eye. Eye herpes is one of the most common causes of blindness which is associated with cornea damage in the United States and the most common source of infectious blindness in the Western world.
HSV infection of the deeper, middle layers of the cornea, called the stroma, can cause severe damage leading to vision loss or blindness. With prompt treatment, HSV can be kept under control, and damage to the cornea minimized with antiviral medication.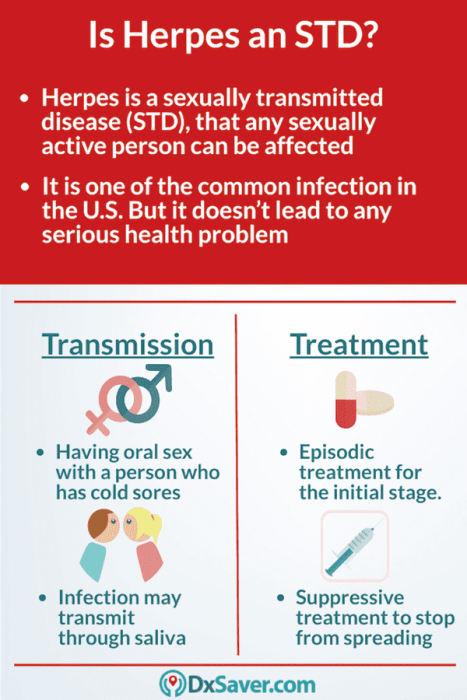 What is Genital herpes?
As per the new report from CDC, genital herpes is an STD caused by two types of viruses and these viruses are called herpes simplex virus type 1 (HSV-1) and herpes simplex virus type 2 (HSV-2). Genital herpes cause pain, itching, and sores in your genital areas. But you may not show any signs or symptoms of genital herpes. When infected, you might be contagious even if you have no visible sores.
There's no cure for genital herpes, but medications can reduce the risk of infecting others.
What are the herpes symptoms in men?
Men infected with herpes don't know they have it because they don't have or show any signs or symptoms may be because their signs and symptoms are so mild. The symptoms may recur, off and on, for years. Some people undergo numerous episodes each year. But for many people, the outbreaks are less frequent as time passes.
Usually, the symptoms may begin about 2 to 12 days after exposure to the virus. The symptoms of herpes in men are:
Pain or itching. You will experience pain and tenderness in your genital area until the infection clears out.
Small red bumps or tiny white blisters. These may appear after a few days to a few weeks once infection.
Ulcers. These may form when blisters rupture and ooze. Ulcers may make it painful while urinating.
Scabs. Your skin will crust over and it forms scab as ulcers heal.
During an initial outbreak, you will have flu-like signs and symptoms such as swollen lymph nodes in the groin, headache, muscle aches, and fever.
Herpes symptoms in men also include sores on the:
Penis

Scrotum

Anus

Mouth

Buttocks and thighs

Urethra
Herpes in Penis
Genital herpes is one of the common sexually transmitted infections (STI) that affects an estimated 8.2 percent of males between the ages of 14 to 49. Genital herpes doesn't always cause any symptoms initially.
You will not even know you have herpes until you pass it to someone or get tested. An individual will experience pain and tenderness in the penis until the infection cures, small red bumps and tiny white blisters may start appearing on and around the penis when blisters rupture the ulcer starts forming and it causes pain while urinating. Then, the scabs may start appearing on your skin when the ulcer starts healing. Herpes in the penis is generally transmitted when having genital contact with the infected person.
How is herpes transmitted?
Herpes is sexually transmitted very easily from men to women than it is from women to men. When HSV is present on the skin of an infected person, it can be easily passed on to the other person through the moist skin that lines the mouth, anus, and genitals. The virus also spread to another individual through the other areas of the skin that includes the eyes.
An individual will not get an HSV infection from toilet seats, bedding, or swimming pools, or from touching objects such as silverware, soap, or towels that have been touched by an infected person. HSV Infection can affect in the following ways:
The infection may transmit through saliva if your partner has oral herpes

Sharing sex toys with others

Genital contact with an infected person 

Having oral sex with a person who has cold sores

Unprotected vaginal or anal sex
Herpes is usually passed on to another person just before the blister appears when it is visible, and until the blister is completely healed off. HSV can still be transmitted to another person when there are no signs of an outbreak, but the chances are less in this case.
It is highly possible that the infection will be passed on to the baby during birth if a mother with genital herpes has sores.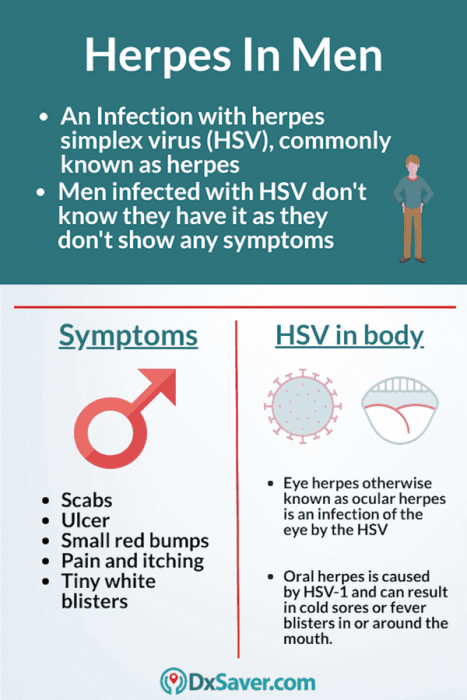 What is the treatment for Herpes?
Your Physician may first prescribe antiviral at an early stage when you start showing symptoms of herpes. Unfortunately, no drug can get rid of the herpes virus infection. Your physician will prescribe antiviral, such as acyclovir, famciclovir, and valacyclovir, the most recommended medications for people infected with Herpes.
These antivirals will help the outbreak to clear up quicker and also help to reduce the severity of symptoms, but they cannot cure the infection fully. It's better not to take these antivirals without consulting your physician. Always consult your physician before consuming any antiviral.
Episodic treatment is given for people who have less than six recurrences in a year. Your physician may prescribe a 5-day course of antiviral only when the symptoms appear.
Suppressive treatment is for those people who undergo more than six recurrences in a year. In that case, your physician may recommend you to take daily antiviral treatment indefinitely. The main aim of this treatment is to prevent further recurrences to appear. Suppressive treatment will reduce the risk of passing HSV to your partner, but there is still a high risk. So we highly recommend every sexually active individual to get tested if you start showing any minor symptoms in and around genitals.
Is herpes curable?
There is no permanent cure for the herpes virus but there are medications that can prevent HSV. It is recommended to take anti-herpes medication on a daily basis so that you don't pass the infection to your partner. There is a risk you may transfer herpes to another part of your body, such as your eyes if you touch your sores or the fluids that come from sores. So stop touching the sores or fluids to avoid spreading herpes to another part of your body.
Make sure that you immediately wash your hands thoroughly if you touch the sores or fluids to help avoid spreading your infection to other parts of your body or to some other person.
How to prevent herpes?
The preventions for herpes are as same as those for preventing other sexually transmitted infections (STI). Some people find stress or being tired, friction against the skin, or sunbathing may trigger recurrences of symptoms in their body. But identifying these triggers may help you to reduce the risk of recurrences. The following are the measures to be considered to reduce the risk of developing genital herpes:
Avoid kissing if there is a cold sore around your mouth

Avoid intercourse if you or your partner has herpes in the genital areas or anywhere else

(genital, anal, or skin-to-skin)

Do not have sex with strangers or people other than your husband/wife
How to get tested for Herpes?
Your physician will test herpes based on your physical exam and from the results of certain laboratory tests. We have shortlisted the top 3 laboratories network that provides herpes STD testing at an affordable cost and does confidential testing.
Herpes test costs ranges between $35 and $119 in different labs and facilities across the U.S.
No prior appointment is required. Compare the price, order your test online and visit the nearest lab during lab business hours. Complete the procedure and get the results in your email in 2 to 3 business days. Doctor consultation is also available for further treatment or any kind of medical advice.
The following table shows the Herpes test cost at 3 of our partner laboratories (CLIA – Certified) network located across the U.S.A.
Name of our Partner Labs

Book Online

Reports – 48 hours

The entire U.S.

Required to visit the lab

Exclusive $10 discount auto-applied on checkout by shopping through DxSaver.com

Starting from

$45

$35

(Home Test Kit)

Reports – 2 to 5 days

The entire U.S.

Home-test kit provider

Use code "DX25" to avail exclusive 25% discount on checkout by shopping through DxSaver.com

Starting from

$119

$89.25

Reports – 72 hours

The entire U.S.

Required to visit the lab

Starting from

$45
Is there any preparation required before the test?
The herpes test requires only a blood sample or a sample collected using the swab from the sore. No fasting or any other special preparation is required before the herpes test.
Providers locations
Herpes STD testing can be done in any of the following locations across the U.S. either by visiting the lab or by shopping for the herpes STD home test kit.
Arizona

Arkansas

California

Colorado

Connecticut

Delaware

Florida

Hawaii

Georgia

Idaho

Illinois

Indiana

Iowa

Kansas

Kentucky

Louisiana

Maine

Michigan

Minnesota

Mississippi

Missouri

Montana

Nebraska

Nevada

New Hampshire

New Mexico

North Carolina

North Dakota

Oklahoma

Oregon

Pennsylvania

Puerto Rico

South Carolina

South Dakota

Tennessee

Texas

Utah

Vermont

Virginia

Washington

West Virginia

Wisconsin

Wyoming
Frequently Asked Questions
Will insurance cover my testing cost?
No, insurance will not be covered in the billing. However, they will provide you a receipt for insurance reimbursement purposes.
How should I book my appointment?
You can choose the most suitable provider from above and make an appointment by following the instructions mentioned by them.
Can I cancel my lab test order?
Yes, you can cancel your lab test order anytime before your testing. A refund will be initiated after deducting the cancellation fee. However, cancellation is at the discretion of the provider.
Do the providers offer result interpretations?
Yes, a few providers may provide doctor consultation who will take you through the results and provide clarification if needed.
How do I receive my report?
To ensure your privacy, the test report will be mailed to you by the provider.
Other topics you may be interested in:-
Summary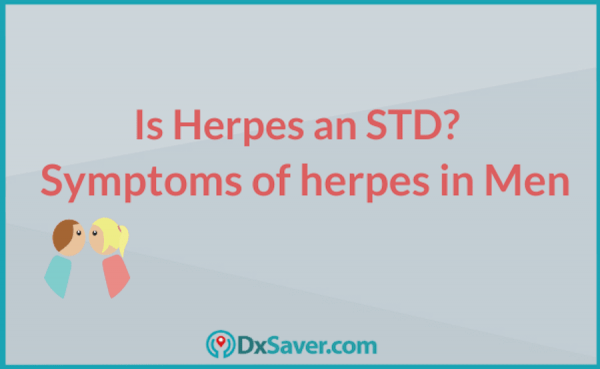 Author Rating





Brand Name
Product Name
Price
Product Availability